CHALLENGE:
Consistency vs geography - great taste across multiple venues
One of the largest in Queensland, Caboolture Sports Club is a not-for-profit sporting club that operates four licensed venues across the Moreton Bay Region, hosting various sports events.
We spoke with Executive Chef Anthony Gavin about Angel Bay's role in delivering a consistent experience across multiple sites.
"We're talking 65,000 members, three dining outlets, two cafes, and an à la carte restaurant - fifteen to sixteen chefs, and our biggest challenge is consistency. With Angel Bay, you know you're getting a quality product every time - right through to our smaller clubs.'
SOLUTION:
Angel Bay locks in quality across the dietary spectrum
The chefs at Caboolture Sports Club cater to various dietary needs from gluten-free to super fussy youngsters - they need easy wins to keep the team happy.
'We've got the 180 grams for the burgers and the 100 grams for the kid's sliders - we have the gluten-free patties - across all of these you've got ease of cooking - even when there are ten to twelve chefs on at one time, the burgers are a crowd pleaser, and you can't stuff them up.'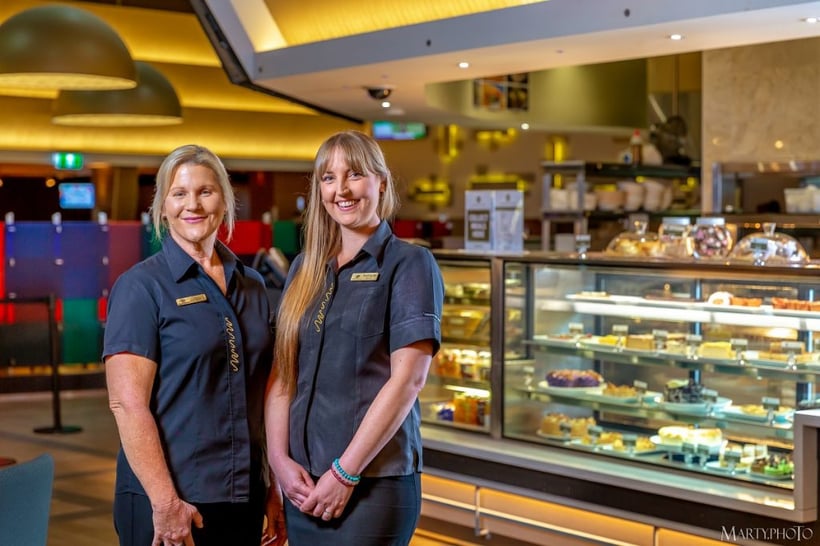 implementation:
Always handy in the freezer - super easy pre-cook
Caboolture has multiple kitchens across the Moreton Bay region, and there is a high standard of fare that they need to land - which means Anthony needs quality ingredients that he can trust. 
'Look, the pre-cook is great - it's an easy product to handle and always consistent on size and flavour profile. We keep them in the freezer and just pull the patties out as we need them.'
outcome:
Long-standing customer, outstanding feedback
'The Angel Bay patties are good, especially for the smaller clubs. Many of the kitchen crew working in the smaller clubs are not fully qualified chefs - and they're getting great tasting burgers out to the members.' 
It doesn't matter whether it's a cricket crowd or a flock of football fans; the burgers are always the winners on the day.
'And we sell plenty, really, and no complaints - I've been working the clubs for twenty years and a customer of Angel Bay for fifteen… yeah, no complaints at all.'
hear from us
Here's why you should subscribe to the Angel Bay newsletter:
Get notified when we release new tools like burger profit calculators, menu inspiration ideas, recipes, eBooks, how-to's, and videos
Stay up-to-date with industry trends and how you can improve your bottom line
More youthful looking skin
Free top-of-the-range air guitar